Although the 1980ís have been the glory years for the Mullabrack club, due in no small measure to a close knit local footballing talent, the 1990ís have, by contrast, seen the club in constant decline.
With falling numbers actually playing gaelic football in the Markethill area, it was difficult to keep the club going. However, due to the tremendous efforts of the various football committees over the last decade, the gaelic football tradition in Mullabrack is still proudly displayed. In 1994, a decision was taken to invest in the clubs facilities and this year saw a change in personnel on the trustees panel. Magnificent servants to the club James McCone (RIP), Tommy Toner (RIP), Tommy Cunningham and Jim Gildea resigned as trustees. These positions were filled by three new trustees Ė Eddie Rice, Aidan McVeigh and Malachy Boylan (RIP) who was replaced in 1995 after his sudden death, by his brother Jarlath Boylan.
The 1990ís saw the building of the first permanent changing rooms and club house, as our previous temporary facilities had been badly vandalised in 1994. The contract for the clubhouse was undertaken by J Toal in the spring of 1997, the year also that former 1980ís star Kevin Gallogly became club referee, a position he still maintains to the present day.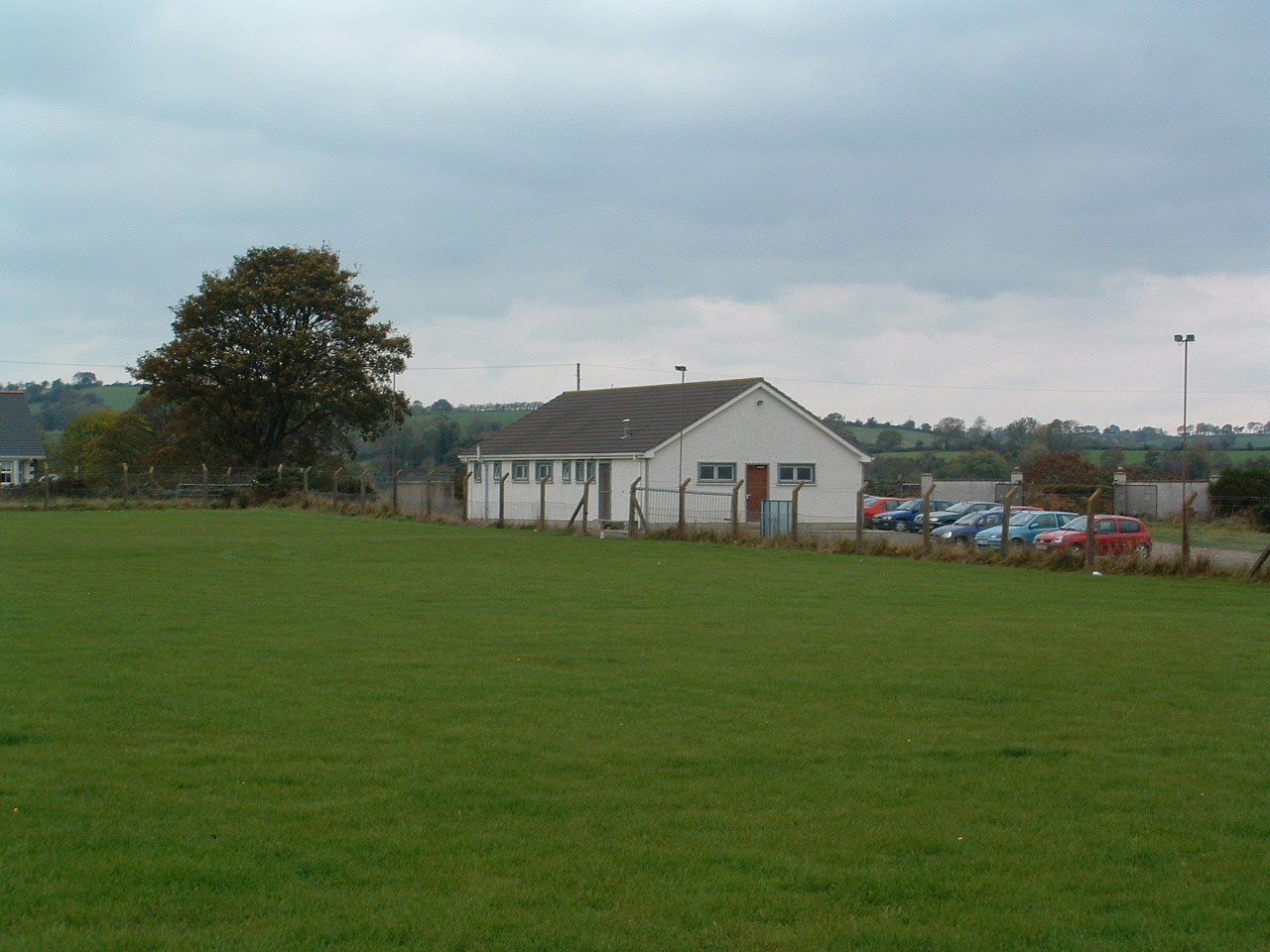 The New Clubrooms Constructed in 1997
Towards the end of the 1990ís, the club received a much needed and welcome influx of players from in and around Clare and Ballyargan. This enabled managers Sean (Dingle) Daly and John Henry to maintain a squad of players, which was further helped by new players from Armagh City. The club were then able to win league and championship games although at irregular intervals.
The 1998 Championship Team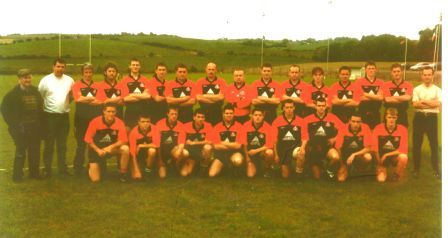 Back Row: Eddie Rice, John Henry, Eddie OíHanlon, Dominic Crossan, Colm McCooey, Conor Grey, Kieran OíHanlon, Declan Mallon, Eamon Boylan, Conor Campbell, John Crossan, Peter Gildea, Stephen Sands, Paul Sands, Aiden Reilly
Front Row: Gareth Loye, James Lavery, Eamon Rice, Stephen Baxter, Pearse mcGuigan, Shea Campbell, John Conlon, Liam Boyle, Gary Maye