The Ladies football team began as a new venture initiated by Mrs Joesphine McSorely, Kieran O' Hanlon and Kevin Mckee in 2005, It has gathered tremendous support in Mullabrack parish and indeed has attracted many young Ladies from nearby parishes due to the high level of enthusiasm and commitment demonstrated by this team.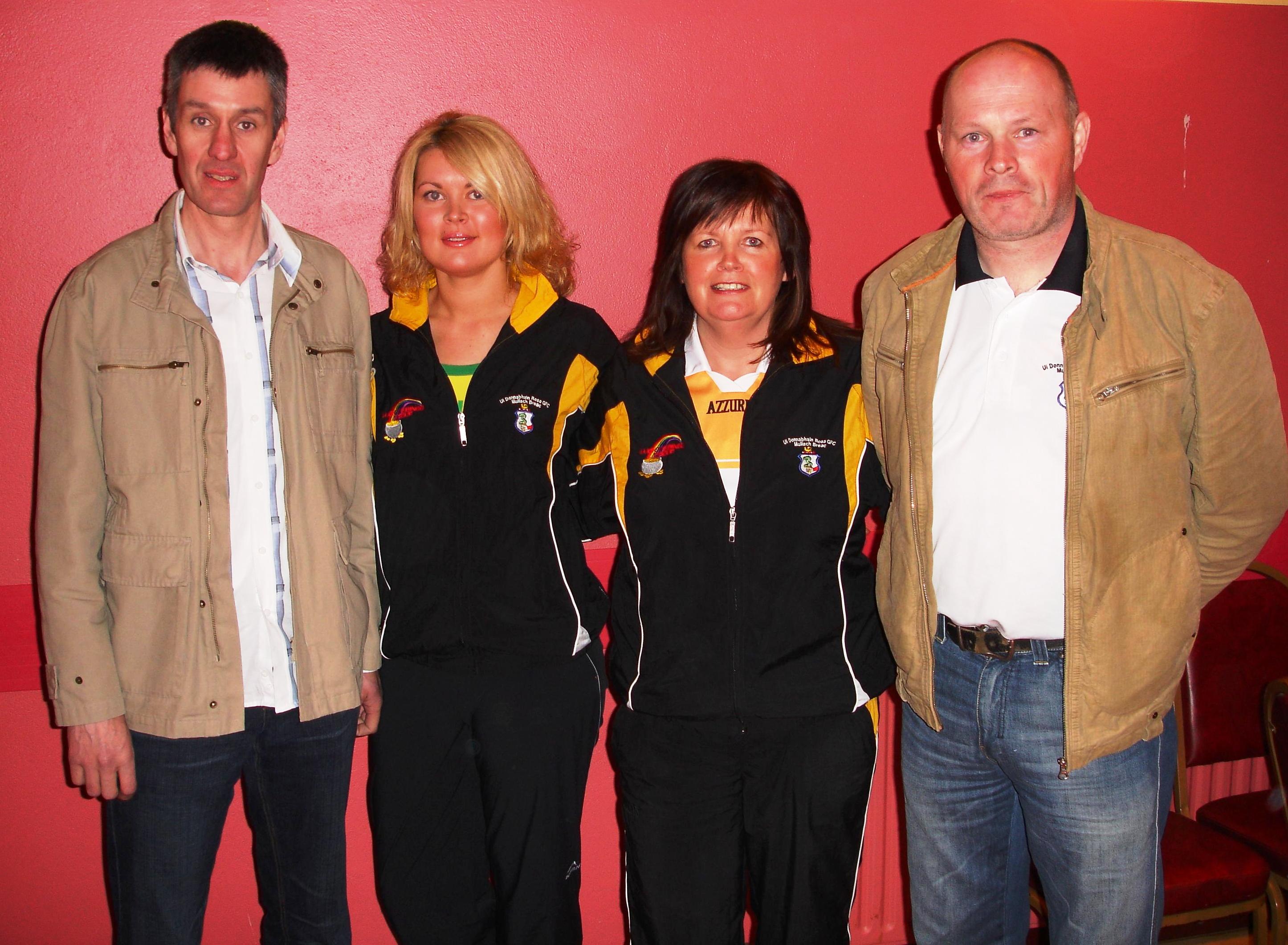 Ladies team managers
[l-r] Kevin McKee, Agnae Bernataviciute, Josephine McSorlee, Ciaran O'Hanlon
Following a successful year for the U14 and U16 teams, the ladies football club celebrated the end of their year at a very well attended dinner dance which was the highlight of the social calendar. There were many awards presented.
A number of these included Player of the year awarded to Catherine Rice, most improved player was presented to Helen Corvan and the Tommy Cunnigham cup was presented to Eimear Nugent and Fay Rice jointly for young player of the year. Orla O'Hanlon was presented with most dedicated player of the year.
All lady team players were presented with a club plaque for their hard work and dedication over the year.
The club are now preparing their senior football team and there is great enthusiasm and competition. We welcome all new members to our club, especially those with a positive attitude who are prepared to work hard, get fit and who enjoy a challenge.